My Sunday workshops are back and the first one is September 21, a 3-hour special autumn detox class to prepare our bodies for the beautiful new season and the natural metabolic changes which occur when the days get shorter and the temperatures cooler. 13h30-16h30; 45 euros or reduced rate if you reserve for all 3 workshops in the Fall:
19 October and 30 November. 120 euros for all three.
21 septembre : atelier détox pour préparer notre corps à l'automne. Une pratique dynamique de 3 heures pour lancer notre pratique dans la nouvelle saison.
19 octobre : nous peaufinerons l'alignement des postures plus challengeantes, comme les inversions, entre autres. Une exploration ludique de la pratique, dans la sécurité et la joie !
30 novembre : l'attention sera portée sur l'aspect restorateur du yoga, une pratique yin qui revitalise le corps, booste notre système immunitaire, et produit les hormones de la bonne humeur. Nous finirons avec un thé et un snack.
19 October the focus is on refining our alignment in the more challenging poses, such as inversions, among others.  Playing in your practice with safety and fun!
30 november the focus is on the restorative aspect of yoga, a yin practice which revitalizes the body, boosts our immune system and releases those happy feel-good hormones.  We finish with a warm tea and snack.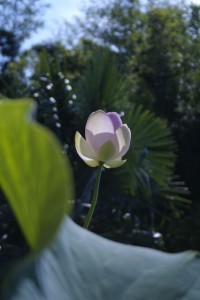 Le retour de mes ateliers du dimanche: 21 septembre quand notre corps cherche les bienfaits d'un détox pour l'automne. Un pratique dynamique de 3 heures pour lancer notre pratique dans la nouvelle saison, 13h30-16h30. 45 euros. Tarif réduit si vous réservez pour tous les 3 ateliers de la saison. 19 octobre plus 30 novembre.
**************************************
A very special Atelier pour les Ados! 12 à 18 ans Les Mercredis 14h00-15h15
Yoga for Teens 12-18 years, Wednesdays 14h00-15h15
Pour la rentrée, guidé par Michelle
Bi-langue, in French and English
Session octobre 2014: 3 cours
Mercredi 1, 8, 15 octobre
Session Novembre 2014: 3 cours
5, 12, 19 novembre
Prix par session 45 euros. Prix pour 2 sessions: 80 euros
Pourquoi yoga pour ados? Les postures et les techniques de respiration du yoga stimulent la confiance en soi-même en réévaluant la voix interne de chacun.
Il augmente la conscience émotionnelle et développe la liaison émotionnelle pendant une période où les émotions peuvent être ressenties parfois d'une façon tumultueuse.
Il développe les liaisons réciproques avec les autres, l'environnement naturel et avec soi-même bien-sûr. Il nous ouvre à des plus grandes qualités de gentillesse, compréhension et non-nuisance.
Bénéfices mentaux: le contrôle du stress fournit des techniques de réorientation de la pensée et de relaxation du système nerveux.
Prise de décision: concentration, correcte image de son corps, acceptation et curiosité.
Bénéfices physiques: force, flexibilité, amélioration de la posture, capacité de relaxation, conscience de respiration, stabilité, équilibre.
Why yoga for teens? Yoga through postures and breathing techniques encourages self-trust by valuing one's internal voice.
It heightens emotional awareness and cultivates emotional connection in this period when the emotions can feel tumultuous at times.
It cultivates interconnectedness between ourselves, others and the natural world around us. It opens us to greater qualities of kindness,
compassion and non-harming.
Mental benefits: stress management-provides techniques for redirecting the thoughts and calming the nervous system. Decision making, concentration, healthy body image, acceptance and curiosity.
Physical benefits: strength, flexibility, improved posture, ability to relax, breath awareness, stability and balance.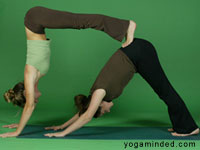 "I'm so happy that I started to practice yoga when I did, and even more so that it was at the Centre de Yoga du Marais. As a teenager who plays sports, I became so much stronger once I started doing yoga. It is great cross-training for any sport and not only helps one tone one's body, it also helps one tone one's mind and emotions. Michelle  explains during her classes how the breathing techniques and different postures benefit ones emotions, makes one feel more in tune with their surroundings and nature, and teaches one about self-awareness. She is very welcoming and accommodating and genuinely takes the time to get to know her students. It was a fantastic experience and initiated the growth of a lifelong passion for yoga within me."  Maia
 
*************************************
Special guests coming:  Nada Yoga workshop, this time from talented artist, musician and Sanskrit scholar Ram Vakkalanka, 
who will give his first workshop here in Paris at the Centre on November 8 and 9.
www.aksharayoga.com
Saturday, Nov 8; 14h00-17h00 and Sunday, Nov 9 14h00-17h00.
On Saturday, Ram will explain the Chakras, how they affect our physical, mento-emotional and spiritual well-being and how to balance them. Sunday is balancing the Chakras through Nada Yoga- the yoga of sound using the Sitar. This is part-talk-part-Sitar music. During live Sitar music, participants will adopt particular Mudras and meditate on particular Chakras.
Sauvez la date! Ateliers à ne pas rater : un atelier très spéciale de Nada Yoga avec l'artiste talentueux, musicien et spécialiste en sanskrit Ram Vakkalanka, qui donnera son premier workshop à Paris au centre les 8 et 9 novembre. www.aksharayoga.com
Course Title: A Journey thru the Chakras  November 8 and 9, 14h00-17h00.  A very special workshop with Ram Vakkalanka.
Chakras are the subtle Energy centers in us that influence all aspects of our lives, health and well-being – physical, mental, emotional and spiritual. Chakras are storehouses of power and hold the key to unleashing the best and the highest potential in us. Cleansing and balancing the Chakras can have a powerful, rejuvenating impact on us. In this workshop, we will explore the seven principal Chakras in the body, their areas of influence, their imbalance and balance and some techniques to balance the Chakras. This workshop involves meditating intermittently to Chakra balancing music. Come prepared by wearing loose and comfortable clothing.
Course Title:
INNER HEALING THRU THE SACRED SOUNDS OF SITAR: A WORKSHOP ON NADA YOGA
Nada Yoga is one of the most effective ways to balance the Chakras, remove mento-emotional energy blockages, gently carry the mind to a tranquil state where inner healing becomes possible. Nada Yoga is a wonderful confluence of the science of Yoga and the art of Music. It helps us rise above the cacophony of the negative thoughts in the mind, go deeper into the heart and discover the inexhaustible source of inner strength and peace there.
This workshop involves intermittent guided meditation to the accompaniment of the sacred sounds of live Sitar. Please dress comfortably.
Bliss guaranteed!
Intro of Ram Vakkalanka:
Ram Vakkalanka is an internationally known Nada Yogi, Sitar artist, Yoga philosopher, Meditation teacher and Sanskrit expert. Ram is a Master of sound energy and vibrations. Ram belongs to the musical lineage of Maestro Ravi Shankar and specializes in playing healing and meditative Ragas on the Sitar. So far, ten CDs and one DVD of his works have been released. His music is used by Chiropractors, Acupresurists and other healing practitioners in their sessions for its soothing quality. In Ram's hands, the musical notes become Mantras and create vibrant, energetic and peaceful ambiance.
For a video of Ram explaining the art and science of Nada Yoga, visit http:// www.youtube.com/watch?v=wrHj26wfcbQ.
To find out more about Ram or see sample videos of his concerts, please visit his website www.aksharayoga.com.
Ram presents music from a unique perspective and its soothing quality truly enthralls the audience.
While it is recommended to take both courses as a series to get optimum benefit, each course is so constructed that participants can attend either of them and still benefit.   45 euros each session or 80 euros for the weekend.  Payment in full by October 1.
********************************************************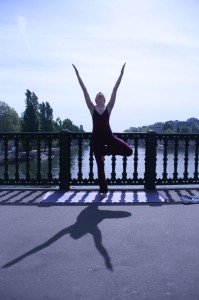 Yoga Getaway Paris!