ATELIER YOGA FLOW & NIDRA Samedi 29 septembre, de 18h à 20h chez
Centre de Yoga du Marais
L'atelier sera découpé en 2 séquences distinctes et complémentaires: – 1h de Yoga Vinyasa puissant et dynamique, pour retrouver sa force, sa souplesse, son équilibre et se reconnecter à son souffle. Alignement, rythme, vitalité, renforcement musculaire, coordination, recentrage, concentration, enchainement de postures au son de votre respiration consciente et fluide. Entrer dans le rayonnement estival, gorgé de vibrations profondes et lumineuses – 1h de Yoga Nidra, dédié à l'exploration de la pleineconscience, pour atteindre une plus profonde connexion avec soi-même, dans un état de détente sublimée. – Voyage de découverte et d'apaisement physique et mental, la séance sera déclinée autour de l'arrivée de l'automne, en abordant des concepts ayurvédiques. Les bienfaits sont multiples: amélioration de la qualité du sommeil, régulation du rythme cardiaque, réduction du stress.
Avec: Valérie Lavalle et Fédérica Vettor
L'atelier sera suivi d'un thé offert et de douceurs à partager. Tarif de l'atelier : 35 euros Réservation indispensable : yogaside@gmail.com
**********************************************************************************
Porte Ouverte, Dimanche Sept 30.    International Peace Day.
Une journée de yoga gratuit.
Le programme commence à 11h30, une journée de hatha pour tout le monde, suivi par méditation à 19h00.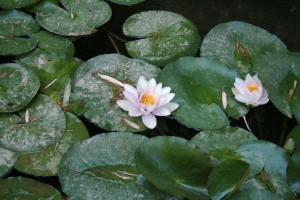 11:30-13:00 cours de community
13:15-14:00 Yoga Mala pour le paix, 54 sun salutations, 54 mantras- Michelle
14:15-15:00 Yoga Doux- Didier
15:00-15:45 Yoga pour community tous niv. – Caroline
15:45-16:30 Yoga en dynamique- Valérie
16:30-17:15 Yoga pour les ados!- Elisa
17:15-18:00 Yoga pour les déb. –  Katya
18:00-18:45  Prénatal Yoga-pour tout le monde!- Elena
19:00-20:00 Méditation pour paix, guidée par Michelle
************************************************************************************
GRANDE SEANCE CLASSIQUE avec Elena Földeak
Vivez les « ingrédients » de mes cours en semaine, en grand format ! Vous aurez ainsi le temps d'approfondir et de savourer chaque étape de la pratique :
Le chant des mantra, les exercices de respiration (pranayama), les enchaînements dynamiques des postures et les postures (asana), une longue relaxation profonde guidée (yoga nidra) et la méditation/concentration (dharana).
L'atelier se terminera par un moment d'échange et de partage autour d'un petit goûter.
Date : Dimanche 7 octobre 2018 entre 14h30 et 17h30
Adresse : Centre de Yoga du Marais, 72 rue du Vertbois, Paris 3e, rez-de-chaussée
Tarif : 40 euros
Inscriptions et infos : yogalepori@gmail.com et 0637953413
À apporter : tenue confortable, chaussettes, pull et votre tapis de yoga
Workshop/Atelier avec Michelle Dimanche 14 Octobre 13h30-16h00.
Comment pense-t-on ?
Cet automne, venez passer le dimanche 1 octobre après-midi au Centre de Yoga du Marais pour un nouvel atelier avec Michelle.
Avec le changement des saisons, venez passer 90 minutes de Pratique detox pour apprendre à mieux évacuer stress et tensions…
L'occasion d'apprendre à focaliser sur l'énergie dans le corps, et cela sera suivi d'une heure de Yoga Massage
The first workshop of the season is a mind/body detox to help us through the change of season. After a moving and cleansing practice we drop into the surrender of a deep massage you create for yourself. These tools will help your home practice all season long!
Le date: dimanche 14 octobre
L'heure De 13h30 à 16h00
Le prix: 35 euros. Réduction 30 euros si vous payez avant le 7 octobre.
*****************************************************************************************
Yoga Alliance-recognized and -certified 85-hour
Prenatal Yoga Teacher Training
Led by Beth Donnelly Cabán and Lara Kohn Thompson
Two weekends 11-14,  january, 18-21,  january 9am-6:30pm.  Tuition 990. Early bird price until Nov 30, 2018, 975 euros.
Prenatal Yoga teacher training prepares Yoga teachers to teach Asana, Pranayama, chanting, visualization and relaxation techniques that support the specific needs of pregnant women as well as practices which should be avoided during pregnancy and why. The course includes an in depth review of anatomy and physiology of pregnancy.
Pre-requisite: 200 hr Yoga Teacher Certification
Biographie
Lara Kohn-Thompson
E-RYT 500, licensed massage therapist, perinatal trainer, educator and mentor, Lara has been teaching Yoga and involved with women's health since the early 2000s.
Building on a successful dance career in her native France, Lara brings her extensive experience with movement and bodywork to both her teaching and her bodywork practice.
While maintaining a vibrant private practice, Lara also offers weekly Yoga classes, Yoga teacher trainings and continuing education workshops for both movement and health professionals.
She is co-founder of the perinatal program at Bend and Bloom Yoga.
She is a contributor and trainer for the Integral Yoga Institute, Kula Yoga Project, Wanderlust and most recently, Shakti Yoga in Brooklyn and the Yoga du Marais in Paris, France.
www.larakohnthompson.com
Beth Donnelly Cabán, E-RYT 500, RN, is a Hatha Yoga teacher and Registered Nurse who specializes in therapeutic applications of yoga and meditation, prenatal yoga, yoga for labor and delivery, and postpartum yoga. She has been teaching yoga since 1997, prenatal and postpartum yoga since 1998, and is the primary instructor of the Integral Yoga Prenatal Teacher Training Program. The majority of Beth's yoga training has been with the Integral Yoga Institute in New York City and Coimbatore, South India. She has also studied with Janet Balaskas and Michel Odent at the Active Birth Centre in London, therapeutic yoga with Cheri Clampett and Arturo Peal, as well as Rodney Yee and Sharon Salzberg. Beth is a certified midwife assistant (The Farm), labor support doula (DONA), and childbirth educator (CEA/MNY). Beth lives in Western MA with her husband and son and visits NYC frequently to teach.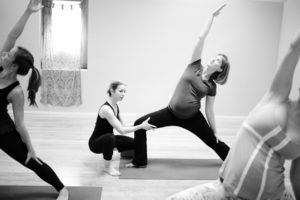 *****************************************************************
Intégral Yoga Réunion 20-24 avril, 2019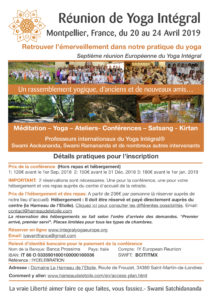 Le centre de yoga du marais est pour moi le lieu précieux de retour au calme et d'énergie retrouvée. La transmission de Michelle et son équipe d'un yoga intégral est de grande qualité. C'est un vrai partage et un vrai repère! 🙂   Hélène