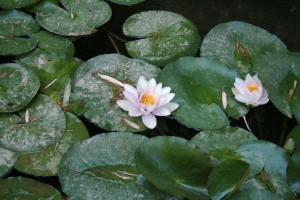 **********************************************************************
Yoga Alliance-recognized and -certified 85-hour
Prenatal Yoga Teacher Training
Led by Beth Donnelly Cabán and Lara Kohn Thompson
Two weekends 11-14,  january, 18-21,  january 9am-6:30pm.  Tuition 990. Early bird price until Nov 30, 2018, 975 euros.
Prenatal Yoga teacher training prepares Yoga teachers to teach Asana, Pranayama, chanting, visualization and relaxation techniques that support the specific needs of pregnant women as well as practices which should be avoided during pregnancy and why. The course includes an in depth review of anatomy and physiology of pregnancy.
Pre-requisite: 200 hr Yoga Teacher Certification
Biographie
Lara Kohn-Thompson
E-RYT 500, licensed massage therapist, perinatal trainer, educator and mentor, Lara has been teaching Yoga and involved with women's health since the early 2000s.
Building on a successful dance career in her native France, Lara brings her extensive experience with movement and bodywork to both her teaching and her bodywork practice.
While maintaining a vibrant private practice, Lara also offers weekly Yoga classes, Yoga teacher trainings and continuing education workshops for both movement and health professionals.
She is co-founder of the perinatal program at Bend and Bloom Yoga.
She is a contributor and trainer for the Integral Yoga Institute, Kula Yoga Project, Wanderlust and most recently, Shakti Yoga in Brooklyn and the Yoga du Marais in Paris, France.
www.larakohnthompson.com
Beth Donnelly Cabán, E-RYT 500, RN, is a Hatha Yoga teacher and Registered Nurse who specializes in therapeutic applications of yoga and meditation, prenatal yoga, yoga for labor and delivery, and postpartum yoga. She has been teaching yoga since 1997, prenatal and postpartum yoga since 1998, and is the primary instructor of the Integral Yoga Prenatal Teacher Training Program. The majority of Beth's yoga training has been with the Integral Yoga Institute in New York City and Coimbatore, South India. She has also studied with Janet Balaskas and Michel Odent at the Active Birth Centre in London, therapeutic yoga with Cheri Clampett and Arturo Peal, as well as Rodney Yee and Sharon Salzberg. Beth is a certified midwife assistant (The Farm), labor support doula (DONA), and childbirth educator (CEA/MNY). Beth lives in Western MA with her husband and son and visits NYC frequently to teach.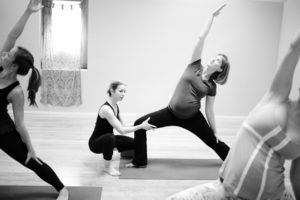 *****************************************************************
Intégral Yoga Réunion 20-24 avril, 2019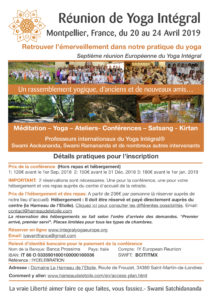 Le centre de yoga du marais est pour moi le lieu précieux de retour au calme et d'énergie retrouvée. La transmission de Michelle et son équipe d'un yoga intégral est de grande qualité. C'est un vrai partage et un vrai repère! 🙂   Hélène